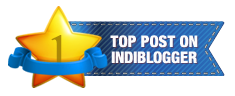 The year 2014 is almost about to end and all Bollywood movies including the ones to be released in this month have launched their soundtracks. It has been an exceptional year in Bollywood in terms of the music in the movies. Music directors as well as the singers have made sure that music lovers have plenty of good songs to hear and to choose as their favourite ones. Being an avid music lover, I weigh a Bollywood movie's success by the quality of its songs, and this year, most of the movies I've liked had a fantastic soundtrack.
Initially, I planned to list my top 10 favourite Bollywood songs of 2014. However, I realized it's easier said than done as a few more songs kept telling me to also include them in my list. After all, I have heard them so many times, often on loop. I had to honour their requests!  I mostly like romantic tracks, the slow soft ones and occasionally, I listen to party songs and dance numbers.
Since I am not writing a music review, so I'll skip the elaborate details about the songs. Unfortunately, I can't embed audio links in my blog. I hope you would not mind about that.
So, I present you my top 20 favourite Bollywood songs of 2014. Tune in and enjoy! Continue reading →